Void Bastards (PS4) BRAND NEW
We're sorry we're out of stock, but we can let you know as soon as this product becomes available again.
Enter your details below and we'll email you once this item is back in stock.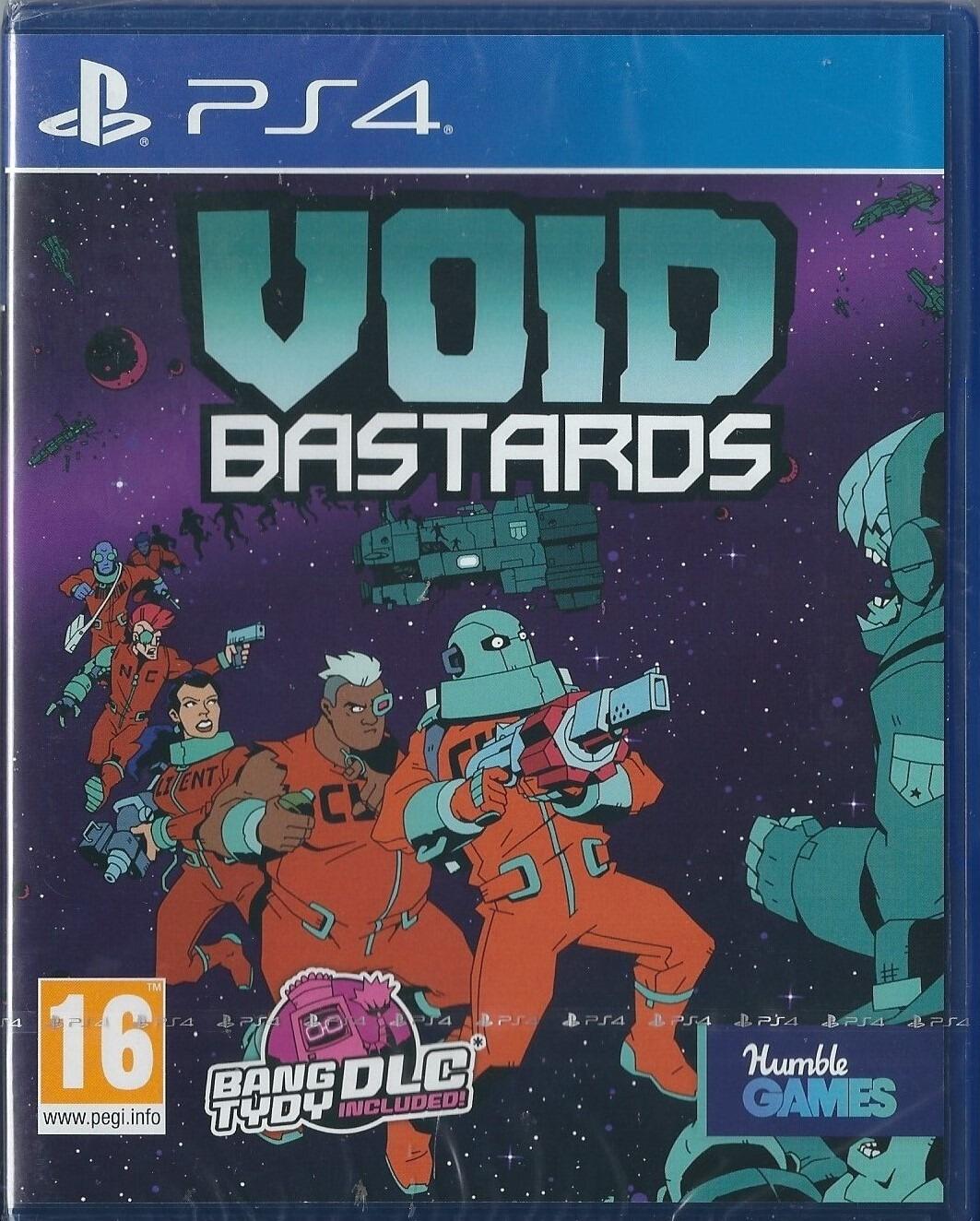 Send this product to a friend
Void Bastards (PS4) BRAND NEW £9.99
Navigate a Hazard filled nebula, choosing which ships to enter and which to avoid
calculate your odds before entering a Wreck, equipping the best tools for the job
plan your mission using a ship map, taking account of Power plants, warp Chambers, security systems, radiation leaks and other features of the interactive environment
outfight mutant crew, security robots and other enemies using poison darts, rifters, robotic pets and whole host of other jury - rigged tools
react to evolving scenarios, reassessing whether to push through to the ship's cafeteria or escape back to the Pod without any food
escape with your loot, whether it be warp keys to evade nebula hazards or torpedoes to fight off pirate Frigates
grow your Prisoner, choosing what traits to keep and what to Erase
craft new tools and upgrade old ones as you work your way to the nebula's core
continue with a new Prisoner and a new Suite of traits when you die - but enjoy keeping all the tools and upgrades that your predecessors crafted
Bang tydy DLC included via voucher: tydy DLC adds a completely new working with to Void bastards along with a dangerous new opponent, a brutal new weapon, three new ships to explore and the chance to gather much needed heart starters to keep your Client alive in the dangerous sargasso nebula! Can you figure out how to stop the tydy Bots stealing your oxygen (and picking up the junk you've been sent to collect)?